A two-day medical marijuana convention shall be held on September 12-13 at the Castle Park Plaza in Boston's downtown area. The gathering is expected to be attended by more than 50 local and national cannabis and medical marijuana industry businesses, including doctors and health care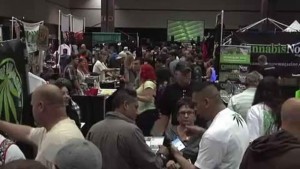 providers. According to organizers, a previous convention of similar nature drew 5,000 attendees.
The convention shall highlight the true landscape of the marijuana industry, including its benefits and great potential. Participants will also be able to network with product retailers who provide growing equipment, lightings and may purchase other variety of the latest smoking and storage accessories.
The convention is to be hosted by the New England Cannabis Network with a one-day ticket costs $25 and a two-day ticket costs $40. The Convention is open to anyone over 18 years of age and smoking is prohibited.
Medical marijuana had been legalized in Massachusetts in 2012 and voters could also decide whether to legalize recreational marijuana in 2016, if the advocacy groups pushing a ballot initiative gather the necessary approvals and signatures.