A hearing was held on January 13 by the Massachusetts Joint Committee on the Judiciary to pass a bill that would end marijuana prohibition in the state and for the substance to be regulated like alcohol.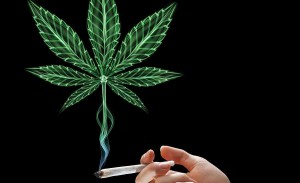 Outside of the hearing room, lead House Sponsor Representative David Rogers and Dick Evan, chairman of the campaign to Regulate Marijuana Like Alcohol, held a media coverage where they openly informed the public with the details of the legislation and the advantages of ending marijuana prohibition. They also discussed how revising the current system on marijuana in the state could be improved if the substance is regulated and taxed like alcohol.
According to Evans, their proposed bill will improve the current system by having marijuana cultivation, production and distribution in accordance with the law. Licensed businesses will make the substance obtained legally rather than from criminals in the underground market. Also, it would give the law enforcement more time to focus on more serious crime.
H. 1561 by Rogers and Evan is similar to CRMLA's petition, H. 3932. The latter is currently awaiting its own hearing date.