With an initiative that would allow recreational use of marijuana in Massachusetts appearing on the 2016 ballot, the Senate Special Committee on Marijuana was created last year. Eight out of ten members of the Massachusetts Senate panel will be going to Colorado to assess firsthand the rhythm of one of the longest running recreational marijuana communities in the nation.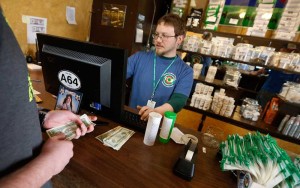 The committee will be heading to Colorado to learn more about the state's experience with the legalized use of recreational marijuana. It concludes a four-day trip planned with meetings and discussions with Colorado state regulations, lawmakers, and the police officials.
Senator Jason Lewis feels that they can gather worthy knowledge best on the state that is most experienced with recreational marijuana law. According to him, the Massachusetts Legislature would not want a repeat of the hiccup they had when starting their present marijuana law that caused delays in the opening of their dispensaries.
The complex issues that surround regulating recreational marijuana from public safety, licensing , taxes and compliance with federal law are troubling enough, but Massachusetts has a bigger hindrance in the works. Two state officials have been very public with their opposition in marijuana legalization, specifically Attorney General Maura Healey and Republican Governor Charlie Baker, with the latter being quoted to be "unalterably opposed", on the issue.