Three (3) medical marijuana dispensaries finally opened, including two that passed medical marijuana laws years ago.
During the past 10 days, three states, Delaware, Massachusetts and Minnesota opened its first MMJ dispensaries. The opening of new markets is definitely good news for the industry, but there are major problems for each of these centers to overcome.
Delaware, with only 344 registered patients is one of the smallest markets in the nation. While clientele may be enough to keep the lone licensed dispensary in the state busy, there is a need to increase the patient pool before Delaware officials decide to award the two additional licenses allowed under the law.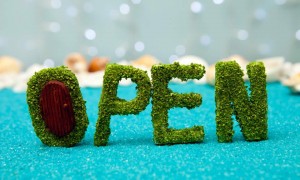 In Massachusetts, it may take awhile before the industry could come into its own. Of the 15 that were awarded licenses, just one dispensary has opened even though the state legalized MMJ way back in 2012. The rest of the licensees may not open until late this year or even early next.
Medical marijuana in the State has long term potential as it can now award as many licenses as necessary. In fact, business interest is so strong that the State received more than 50 applications this week alone. But the downside is that the market could face a huge shortage until additional dispensaries come online considering that there are more than 9,000 registered patients. The dispensary that opened this week could run into significant inventory issues trying to keep up with demand.
Problem in Minnesota is the exact opposite. As of June 25, there were only 65 legal patients registered in the entire state. The two registered dispensaries allowed to dispense MMJ may face some financial problems until more patients have been registered and begin purchasing. This may not be easy as it may seemed because many physicians are still reluctant to get on board to write recommendations for MMJ.