Debilitating Medical Condition Treatment Center Inc., a non-profit company based in Springfield, proposed to cultivate medical marijuana in a warehouse located at 30 Worcester Road. Company senior officials met with the Board and made a presentation to enter the 50,000-square foot facility in Webster to grow, but not to dispense, medical marijuana.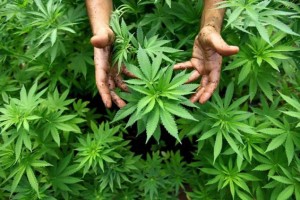 The warehouse is the same location proposed last year by Garden Remedies, a registered marijuana dispensary organization based in Newton, and from Medical Marijuana Treatment Center Boston, based in Natick, which submitted a separate proposal two years before.
The board asked for more information before it acts on the proposal.
Board of Selectmen Vice Chairman Mark G. Dowgiewicz assured that the site is properly within the zone but, noting that the topic is a "hot-button issue", Selectman William A. Starzec asked the presenters for more details on the proposal. The Company indicated that they would send the board more material and meet again if needed, to answer further questions.
Based on the initial presentation, it is estimated that the Company would need about 20 full time employees who will be well-paid.