On January 13, the Joint Committee on the Judiciary will hold a public hearing on a proposal to legalize marijuana in Massachusetts, at 1pm in room A-1 of the Massachusetts State House.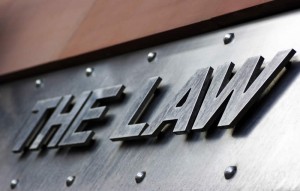 House Bill 1561 or "Cannabis Regulation and Taxation Act of 2016" was introduced last March for the 2015-2016 legislative session and is independent from a proposed ballot initiative that is expected to be presented to, and approved by, voters in November. If passed, the proposed legislation would mean revoking all laws punishing the cultivation of and commerce of cannabis for adults 21 and up.
The bill would allow for home cultivation of cannabis for non-commercial purposes and possession, use at cannabis cafes, and purchase of marijuana at state regulated retail outlets for adults. Unlike marijuana laws in other states, House Bill 1561 does not impose personal possession limits or restrict the number of plants an adult can grow at home. It does though, limit transportation of marijuana up to ten ounces and possessing marijuana outside one's home is still considered transportation.
Another inclusion in the proposal is expunction of marijuana-related offenses from records. Minors under 21 will still be subjected to $100 civil violation with no criminal charges, and minors under 18, will also pay the $100 fine along with being subjected to a drug awareness program.
Public smoking and driving under the influence of marijuana would remain illegal under the bill.